Latest
Updates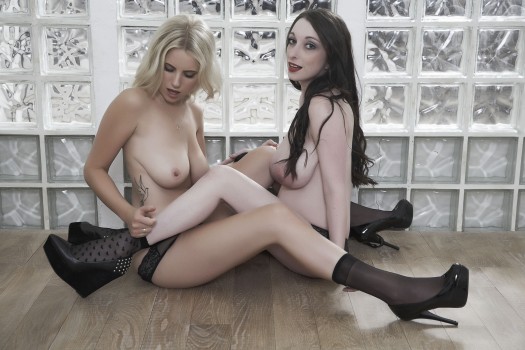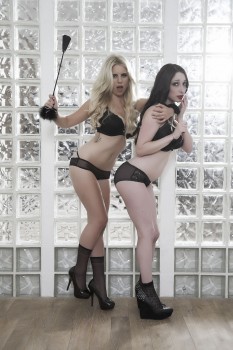 Billie Judd
Now Who's Been a Naughty Girl!
Uh-oh. Gemma's in trouble here I think. And it looks like Billie is determined to punish her for some unknown misdemeanour. The look of relish on Billie's faces tells me that this is something she's done before. Both wearing little socks for your pleasure, I think this punishment could be worth a watch!
Category: Socks
12 December 2013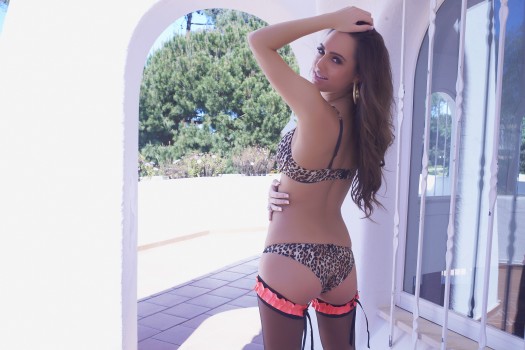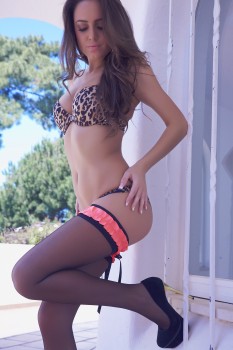 Jamie Jenkins
Simple Stunner In the Sun
Some lovely nylon naughtiness from Jamie here. She's a girl that doesn't need to wear much to look amazing - if anything at all - and she definitely proves that here. Saucy lingerie, sun-kissed skin and hold up clad legs just begging to be caressed. Sometimes simplicity makes for the perfect tease.
Category: Holdups
10 December 2013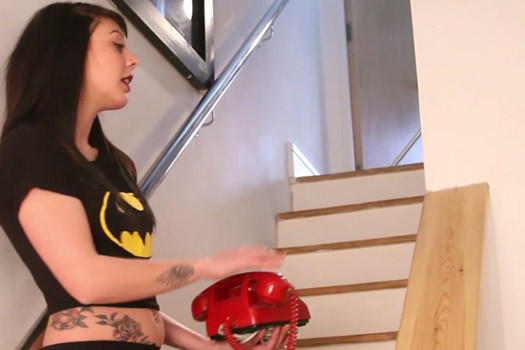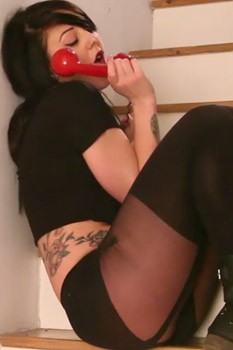 Zoe Moore
Carry On Crank Call - BTS
Lots of giggles with a big red Batphone for Zoe in our behind the scenes look at her crank call set. Trying to work out how to look mean and cheeky and sexy at the same time was a little tricky for raven haired friend. Thankfully, she pulls it off nicely, which was a please for us and I'm sure for you guys too!
Category: Stockings
07 December 2013
Coming
Soon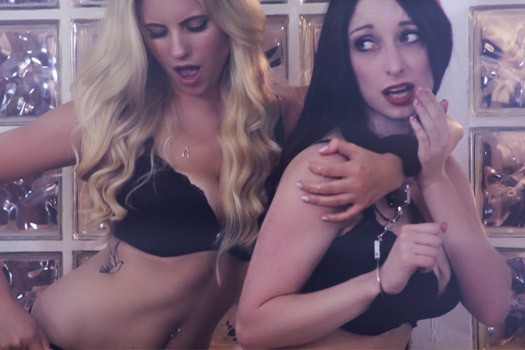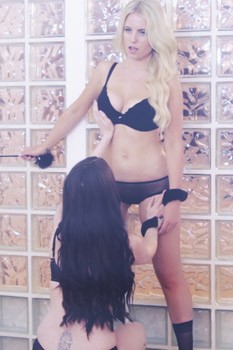 Billie Judd
Now Who's Been a Naughty Girl - BTS
Handcuffing two scantily clad ladies together and handing one of them a spanking crop is just never going to be a bad think. Both of our girls were up for this wicked little set. Billie was a natural spanker and Gemma? Well she did spend most of the journey home talking about handcuffs! What a naughty pair!
Category: Socks
14 December 2013